WARNING: THIS POST MAY BE VERY, VERY UPSETTING. ANIMAL LOVERS, TAKE CAUTION; HEREIN LIES A SAD, SAD TALE.
(all pictures are my original photography, please do not use without asking, thank you.)
This Spring, outside of my family's kitchen window, two robins made a nest in the holly.
One day, these two robins had four eggs, and eventually, four little chicks.
I took a few pictures of the robins and their babies. The babies were the ugliest things I had ever seen, but I fell in love. I was hoping to take pictures throughout the next two weeks as they grew.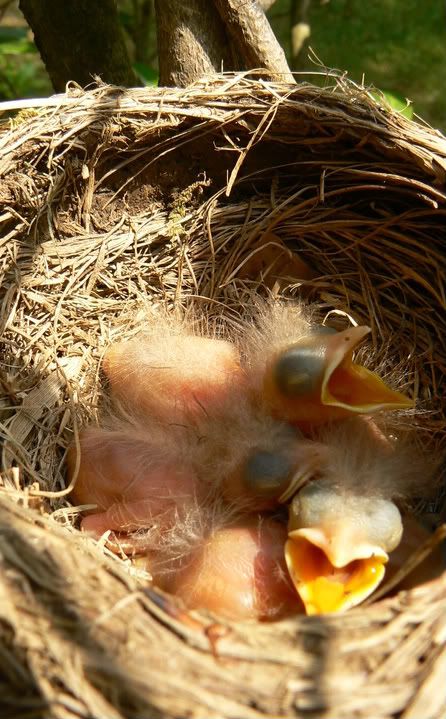 Today, a snake scaled the holly outside our kitchen window, killed Mama robin, and ate all four chicks.
My dad saw the entire thing, and even tried to chase the snake away with a broken golf club. My mom and sister almost cried when I gave them the news.
My mom said it was all "just really sad."
I would have to agree with her.
Nate